About the fabric£º
? The fabric is made from100% high quality spun polyester!
? Individually cut and sewn by hand.
When ordering more than 2 pillows, please follow the steps below:
1. Upload the 1st picture, choose the right size and click 'add to cart'
?
2. Go back to the page for custom pillow.
3. Upload the 2nd picture and click 'add to cart' again.
Note: Only one face on each pillow.?Example photos don't turn out well: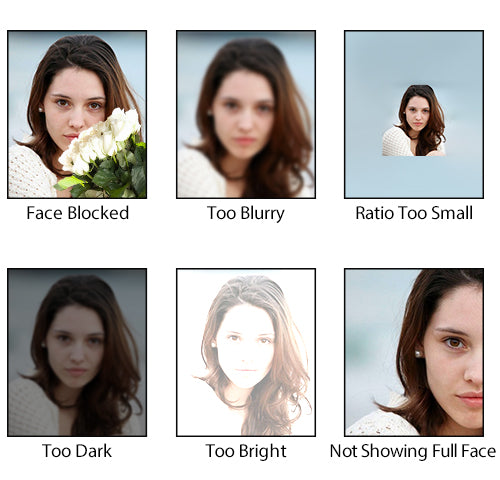 It takes 3-6 days to produce before the product is shipped
Personalised Gifts
for people you love
90 Days Return
and exchange policy
Secured Checkout
and delivery
Free Shipping
over $79
Mellissa

The quality of this pillow is great and I absolutely loves it! One of the best purchases I've ever made! It is really of great quality, and exactly as described. I would definitely recommend!

Donna

Awesome work! The pillow material is soft and buttery and makes the print color perfectly! Product exactly as described on shop site. I would highly recommend this shop.

Brenda Mills

The pillow was perfect and so soft! The customer service was very quick with responding to my questions and shipping was quick. Highly recommend this shop!

emilenamr

This pillow exceeded my expectations, It is one of my favorite finds! The material is extremely soft and the pillow matches the mock up exactly. I recommend this product strongly!

Jacquelyn Reynolds

The pillows was perfect. Great quality and exactly what we wanted. The quality of the printing is excellent, the material is nice and soft and it was delivered quickly.

Guadalupe

The pillow came out with amazing quality. It was incredibly soft which is what I wanted. Most of the other custom pillows available only have it in a rough material but this was so smooth.I'd highly recommend and would buy another pillow from here again.

Christie Foster

This was so much clearer than I expected when it arrived! I was shocked and so happy to see how amazing it turned out! I was worried I didn't get a good enough picture or something else happened. But the shop communicated well with me and showed me a preview before printing it! I like it very much.

Denise

I couldn't be more pleased with the whole process regarding my purchase and would not hesitate to purchase from them again. Check out this store - you won't be disappointed. Thanks so much for everything!

Christine

I loved her pillow! Excellent seller! She communicated very quickly.Definitely much much higher quality than expected. Well worth the prices she charges compared to other stores!!! I'd happily purchase from her again!

Molly

I absolutely love my pillow. Communication with seller was great.It is of good quality and has fast shipping. I would definitely order again.